How I Overcame Procrastination Using A Travel Map And A Spinach Box - Part 2
Hi and welcome back! If you missed out on the beginning of this story, CLICK HERE to find out why I went on the hunt for a travel map and spinach box in the first place. Before we dive right back into story time, here's what you'll need to bring your vision to life!

Just a quick heads up! This article contains affiliate links. Meaning, if you click the link and buy the product, I'll earn a commission on it; at no extra cost to you! :)

What You'll Need To Build The Life Of Your Dreams:
- 2 large vintage/antique travel maps (contact me if you don't have any & I will mail them to you)
- 1 recycled cardboard box (i.e. spinach box from Costco and they give them away for FREE)
- Mod Podge (Click here to get your Mod Podge Starter Kit on Amazon!)
- Old magazines, brochures, catalogs 
- Post-it's (Click here to get the Bali Collection Post-it's on Amazon. If Bali's on your bucket list, then these are a MUST-HAVE!) 
- Sage and Palo Santo (Click here to get the combo on Amazon!)
Now without further adieu, let's CREATE!
For the first piece of my vision board, I felt it was crucial to choose a key component of my vision. Something that I know in my mind represents the accomplishment of some of my biggest goals. Something that I know I will spend a great deal of my time doing. So I put a yacht. Because in my mind, yachting is one of the unwavering, staple parts of my vision (both business and personal). To me, a yacht is a symbol/visual that really fires me up and makes the Phoenix rise from the ashes, even on the darkest of days.
As I continued to create, each part pieced perfectly into the next; like a puzzle showcasing a pre-destined forecast of my future. The more pieces I aligned, the more excited I became.
When layering these Greece inspo pics, I really noticed how great Mod Podge is for decoupage and paper layering!
During the process of building your vision board, I think it's so important to take a break every so often, really take a step back, absorb your vision; making sure that you are incorporating EVERY single part of your vision. As you absorb what you see thus far, how does it make you feel? This is a good indication as to whether or not we are putting our truest heart's desires on our board or not. If you don't feel like you've reached a warm, fuzzy mental and emotional Nirvana when you look at and absorb your vision, then you're still limiting yourself to a certain extent.

DON'T HOLD BACK!!! YOU DESERVE THIS.

This is the time to eradicate every single self-limiting belief out of your mind, heart, body and soul. This is the time to embrace your wildest dreams and desires. The things that people call you crazy for wanting...UP. THEY. GO. (on the vision board)!
It's also the perfect time to cleanse your energy space and welcome prosperity, by burning Sage and Palo Santo. When you are, for example, adding things on the board and you see a picture of a Porsche cruising along the mediterranean coastline. Don't fondly salivate over the picture wishing and dreaming that that was you. No, pick up your scissors and cut that picture out and stick THAT on your vision board. Because if you are lusting after that lifestyle, then that is the lifestyle that you shall live!

My vision board (pic below) finished and proudly on display!

This is the place that you are giving yourself permission to live the life of your wildest dreams. This is when you step into your power, realizing that life is limitless as long as you open your heart and mind to accept. ANYTHING that you usually say or think "I wish I could.." or "must be nice to have that life" about, you FLIP the perspective and you say "Thank you god, thank you universe for ...." and you list off all those things in a present state of being. Then you find pictures of those things and you add them on this vision board, because this board is a physical representation of everything that your heart desires.
It's okay to want to be filthy rich and wildly successful. I think an important step that many of us miss in the very beginning, is the necessary step of granting ourselves that internal permission to receive whatever it is that we are dreaming to do, make, have or get. The act of creating your vision, is you taking a stand and making a commitment to yourself to execute and do whatever it takes, to turn each one of your dreams into a thriving reality.
Your vision board is a promise to yourself to believe in your own MAGIC.
It is to be used as a catalyst, to ignite the action needed to design the life that you've only ever dreamed of. 
I added a few inspirational Post-its to make sure that I stay committed to the cause.
The final touch was a spontaneous addition (pic below), which adds a warming touch of childhood nostalgia and a refreshing reminder of a core Champagne Dreams principle. 
I LOVED all of my "My Little Golden Books" as a kid, so it was fun integrating that fond memory. The cork being 100% recyclable, serves as my daily reminder, to keep sustainability and recycling at the forefront of my mind every day, especially as the business grows and scales. When we feel unbalanced or out-of-sorts, our vision board realigns us with our "what" and our "why". As you create your vision board, you actively walk your mind and body through the journey of building said vision; reassuring your mind's self-belief from the get go.
For me, my vision board reminds me of the lifestyle that I aspire to live and help others to achieve. By means of my blog and creating the Champagne Dreams culture, I am blessed with the tools necessary to achieve my vision. When I finally combined these tools with a strong vision, I was able to add definitive structure to my goals and complete long overdue tasks with a laser focus. (The fact that this article is published, is living proof that this works, haha!) It's moments like this that make you realize the validity of the saying "The darkest nights produce the brightest shining stars."!
Now, it's your turn! Do you have an overall life vision that you need to solidify? Or do you have individual goals that need clarity? The most important thing to remember, that no matter how big your dreams and visions are, in the words of Walt Disney, "If you can dream it, you can do it."

Image Source: Womeninspiring.com
 At the end of the day, the take away message is to always live by our mantra "Make Money. Have Fun."; a reminder to hustle your heart out and be happy and a vision board is the perfect daily reminder!
PLEASE NOTE: Re: Repurposing Vintage Travel Maps:
If you know me well, you'll know I am borderline fanatic about recycling and sustainability! Might I add though, it has been so exciting as I notice progressively having less trash and more recycling to take out :) 
The part of this project that excites me the most, is the message that we can spread by making this. A travel map was created with the intention of pursuit and discovery. Therefore, when we repurpose a travel map, we reignite our calling to live consciously. Despite having the capability to buy paper travel maps from Amazon, the repurposing of the travel map is symbolic of us giving ourselves a second chance at a clean, redefined foundation as we pursue our purpose and discover our destiny. At the same time, we encourage others to live in a more conscious manner, by being proactive when it comes to recycling and sustainability. So, please CLICK HERE TO CONTACT ME directly if you need travel maps, so that we can keep the spirit of this mission alive and thriving!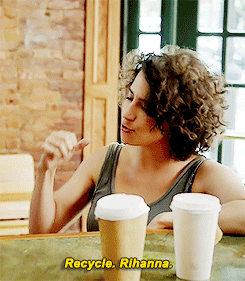 Signing Out! Xoxo
Leave a comment